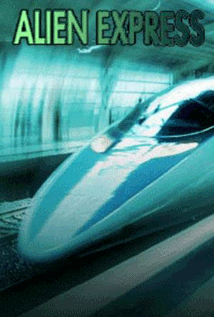 "Does anybody remember when Lou Diamond Phillips was cool? No? Well, that's understandable considering the fact that it was more than 15 years ago. If you've ever wondered what La Bamba was doing these days, well, Alien Express provides us with an answer of, 'Anything to collect a paycheck.'"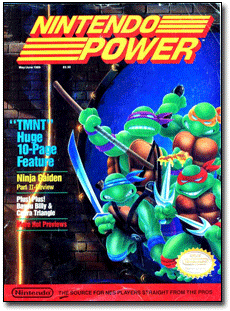 "Ghosts from the past.  They're reminders of an old chapter in our life's book.  Memories long forgotten but instantly recalled.  Unearthed time capsules.  I like to think of everybody I've met in life in terms of exactly how I left them.  Were that reality then I'm sure we'd all be living in simpler, more innocent times."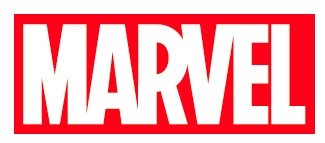 ©2012 Marvel www.marvel.com
Special edition Avengers 3D glasses, courtesy of RealD 3D!
Assemble the Ultimate 3D Experience in RealD 3D.
Who likes free stuff?  Yes, that's what I thought.  Now let me ask you this… who likes free AVENGERS stuff?  Well, you can thank your favorite movie reviewer for giving you a chance to win a nice little collectible.  Five extremely blessed winners will receive special edition Avengers 3D glasses!  The 3D glasses come in a custom character plastic polybag – each bag is specific to each character featured: Iron Man, Captain America, Thor & Hulk.
Head over to The Avengers Contest page for more details.  The only thing I ask of you is to register to the site (I need your name and mailing address) and click the Facebook "Like" link so we can spread the word.  Thanks, and have a great weekend!
Oh, and if you look hard enough on the site you can go ahead and find my Teenage Mutant Ninja Turtles article.  Otherwise, I'll post a front page link on Monday.

I know that I said I would now turn my attention to promoting Josh Brolin's Men in Black 3, but the first trailer for J Bro's Gangster Squad has hit the Internet streets, and it looks way too cool not to go ahead and give y'all the heads up.
What makes this look so awesome?  Let us count the ways.
Josh Brolin leads a gang of rogue cops.  I could stop right there and that would be enough, but let's proceed.
Though Sean Penn may be a good actor, I can't stand when he opens his mouth in public.  Therefore, I can't wait to see Brolin throw down on him in the movie.
"What happened to them?"  "They resisted."
Robert "Don't Call Me Ray Liotta" Patrick's mustache.  That masterpiece deserves its own credit!
Check out the official synopsis and trailer below.
Los Angeles, 1949. Ruthless, Brooklyn-born mob king Mickey Cohen (Sean Penn) runs the show in this town, reaping the ill-gotten gains from the drugs, the guns, the prostitutes and–if he has his way–every wire bet placed west of Chicago. And he does it all with the protection of not only his own paid goons, but also the police and the politicians who are under his control. It's enough to intimidate even the bravest, street-hardened cop…except, perhaps, for the small, secret crew of LAPD outsiders led by Sgt. John O'Mara (Josh Brolin) and Jerry Wooters (Ryan Gosling), who come together to try to tear Cohen's world apart. "The Gangster Squad" is a colorful retelling of events surrounding the LAPD's efforts to take back their nascent city from one of the most dangerous mafia bosses of all time.
If you haven't already seen The Dark Knight Rises Trailer 3 then it's about high time you go ahead and knock that off the ol' bucket list.  If you're wondering how excited I am about the movie then all you have to do is read my "5 Boot" reviews of Batman Begins and The Dark Knight to see how much I love this franchise.
My only concern for the film remains what I stated in my Dark Knight review:
"My only 'issue' with the film is whether or not Christopher Nolan has outdone himself.  Everything comes together so well that I fear he might not be able to create a follow-up that will match what he's delivered here.  But if there's anything I've learned about the guy it's not to doubt him.  He has a handle on the franchise, and he knows exactly what he's doing.  I don't know if he'll be able to 'top' The Dark Knight, but I do know that I can't wait to see what's next."
Can Tom Hardy's Bane come anywhere close to the villainous bar set by Heath Ledger's Joker?  Will Anne Hathaway figure out a way to not annoy me?  Will Batman die?  Will Batman's voice-modulated growl sound a little less ridiculous?  I don't know, but I can't wait to find out.
Tune in tomorrow to read about how I learned everything I needed to know from The Teenage Mutant Ninja Turtles.
So let me get this straight – The Movie Mark makes its triumphant return last week, posts some pretty cool Avengers featurettes, writes a glowing 5-boot review, and then lo and behold The Avengers sets a weekend box office record with $200.3 million?  Anybody think this is a coincidence?  Yeah, me neither.  It reminds me of the time I interviewed Glen Hansard and Marketa Irglova from Once and they went on to win an Oscar for Best Original song.
Dear Hollywood, the message is loud and clear – make good movies, screen these good movies for The Movie Mark, enjoy a 5-boot review, and then watch the profits roll in.  Of course, they won't share any of these profits with me, but alas, this isn't about me.  It's about YOU, the reader, as always.
I will now turn my attention to promoting Josh Brolin's next blockbuster Men in Black 3.  I know I already helped launch his career into the stratosphere in 2007, but there's no reason I shouldn't aide in keeping it going.
"The Avengers is the kind of roller coaster thrill ride of a movie that takes me back to the magic I felt as a kid every time I walked into the theater and sat down to watch a much-anticipated Summer blockbuster."
There's not a lot to say that my review of The Avengers doesn't already say adequately.  This is a must-see on the big screen and is one of the best Summer blockbusters I've seen in quite a while.  Read my review for a little education, entertainment, and enlightenment (no spoilers are given, of course) and then go have fun.
As I slowly integrate my classic reviews into the new and improved Movie Mark, I want to start with some comic book/superhero movies in honor of tomorrow's release and my review of The Avengers.  I'll start with reviews of my two favorite "comic book" movies of all time: Batman Begins and The Dark Knight.  Obviously, both of these transcend the "comic book" genre, but they still reside within it.
For those of you who want a refresher of my opinion regarding some movies within the genre that I feel reek from one end of Frayser to the other, don't worry; I'll post reviews of Ghost Rider, Catwoman, and Elektra soon.
And just to whet your appetite a little more for The Avengers, here's an exclusive clip entitled "Loki Imprisoned."
As y'all know, my lovely wife and I attended the screening of The Avengers last night.  One word – awesome.  If the studio wants me to remove my comment until Friday then I will do so.  If not then I'll repeat myself – awesome.  The tension in the theater was palpable.  Mostly because everybody at the screening had received news earlier in the day about The Movie Mark's big return, and there was apparently a lot of anticipation regarding when I'd walk through the side hallway and enter the theater.  The closer it got to 7:30, the more concerned the audience became that my return was all hype with little to show.
I'll tell you, when I entered the theater and the crowd erupted into cheers and applause, I had to fight back tears.  It felt like a genuine "movie moment."  It was apropos that we were about to watch a superhero movie, considering the fact that I've been called back into action by all seven of my readers to once again face Hollywood head-on.
And the tension carried over into the movie.  But I will say no more regarding that.  You'll have to wait for my review.  But speaking of tension (I know, you're right, I am a master at crafting segues), check out the following exclusive Avengers featurette, appropriately titled *drum roll* TENSION.
"No hard feelings, Point Break."
I know what you're thinking – "Is it true, is The Movie Mark really back and better than ever?"  Of course.  Did you ever doubt?  Well, OK, the page has been updated infrequently for quite a while now so your doubts were indeed justified.  But doubt no more!
"Well, it's great that you're back, but where is all your old content?  Where are all your awesome reviews and editorials?"
Patience, dear readers.  As I'm adding fresh new hilarious content I'll be integrating the classic content as well.  Consider yourself on the ground floor of the rebuilding of the greatest movie website that the Internet's ever seen.  I'm back in my size 11 biker boots, and Hollywood is once again shaking in theirs.
Follow me on Twitter and Facebook, subscribe to the newsletter, and please tell all your friends.  I'm back to enlighten, educate, and entertain once again, and I'll need your help to spread the word.
I will be seeing The Avengers tonight, and you can expect my review on Friday.  For now, enjoy the special feature below.