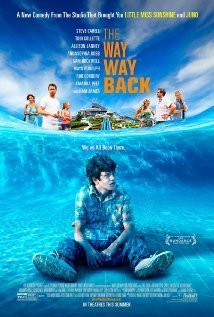 The Movie Mark and Fox Searchlight Pictures invite you to a FREE SCREENING of The Way, Way Back opening in Memphis theaters on Friday, July 19th!
THE WAY, WAY BACK is the funny and poignant coming of age story of 14-year-old Duncan's (Liam James) summer vacation with his mother, Pam (Toni Collette), her overbearing boyfriend, Trent (Steve Carell), and his daughter, Steph (Zoe Levin).  Having a rough time fitting in, the introverted Duncan finds an unexpected friend in gregarious Owen (Sam Rockwell), manager of the Water Wizz water park.  Through his funny, clandestine friendship with Owen, Duncan slowly opens up to and begins to finally find his place in the world – all during a summer he will never forget.
Rated PG-13
What:  A free movie screening of The Way, Way Back
When: Wednesday, July 17th
Where: Malco Paradiso
Who: You and a guest
Why: To be cool and see it before everybody else!
THE WAY, WAY BACK will be in theaters on July 19th.
Please fill out the form below.  Your e-pass will be emailed to you.
Please Note: Limit 1 pass per person, each pass admits 2.  The first 100 people to sign up will receive a pass.