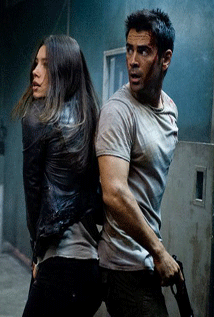 Total Recall is this weekend's big release, so let's check out some exclusive film clips this week, shall we?
"Admit it.  This is just your way of being lazy and avoiding writing fresh material!"

How DARE you… so accurately pinpoint my true motivations.  Regardless, this is a pretty cool clip featuring Kate Beckinsale, Colin Farrell, and Jessica Biel firing off a few rounds at each other.  Enjoy.
And if it's fresh material you want then stay tuned for my review on Friday.
Tweet