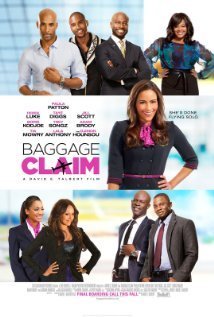 The Movie Mark and Fox Searchlight Pictures invite you to a FREE SCREENING of BAGGAGE CLAIM opening in Memphis theaters on Friday, September 27th!
Determined to get engaged before her youngest sister's wedding, flight attendant Montana Moore (Paula Patton) finds
herself with only 30 days to find Mr. Right.  Using her airline connections to "accidentally" meet up with eligible ex-boyfriends and scour for potential candidates, she racks up more than 30,000 miles and countless comedic encounters, all the while searching for the perfect guy.
Rated PG-13
What:  A free movie screening of Baggage Claim
When: Monday, September 23, 2013
Who: You and a guest
Why: To be cool and see it before everybody else!
Please Note: Limit 1 pass per person, each pass admits 2.  The first 25 people to sign up will receive a pass.
All you have to do is go to the following site:
and then enter the following code:
MOVIEM1ENN
Then click on "Get a Pass."  If you have a gofobo account then you'll log in.  Otherwise, you'll need to create a free account.
Then you accept the terms and conditions, click "confirm" and then you'll go back to the page with the "Get a Pass" button. Click that and follow the instructions until you're able to print out your pass.
One Response to "FREE SCREENING: Baggage Claim"